Revealed, Learn How to Get Amazing Photographs
with Any Camera
You don't need a fancy camera…
And You'll Swim with Wild Dolphins on the Big Island of Hawaii on Kealakekua Bay.
May 1 to May 3, 2015
3-Days Friday to Sunday
Join us on the Big Island of Hawaii for a once in a lifetime experience.
Or come and live here, that's what I did.
During your incredible 3-day escape you will…
Learn how to see light, angle, composition, and understand killer timing
Discover how to get better photographs with any camera
How to shoot people's portraits by being a local (even if you're not)
Learn how to get the kind of photos that Silicon Valley clients paid me top dollar to shoot
Discover joy and inner peace swimming with wild dolphins in Hawaii
Rest, walk, or swim in the most glorious mystical bay in the world, Kealakekua Bay… where sea turtles, dolphins, and whales live on the Big Island of Hawaii!
One-on-one engaged photo sessions with me
Video Testimony from Cherri who participated in my last Wild Dolphin Retreat
I'm offering this incredible opportunity to only 6 people to make sure your experience is unlike any other.
Workshop participants are saying:
"You are a terrific and inspiring teacher!" – Doreen Hamamura, Hawaii
"It made me see in a new way." – Satya Morillas, Spain
"I'm so excited to experiment with what I learned today." Maggie, United Kingdom
Video Testimony from Photo Safari Participants here

Who am I?
Being the founder of a thriving photography business for 27 years you'll get the benefit of my expertise of shooting in Silicon Valley, secrets I learned photographing angel investors, family portraits, babies, 722 weddings in Palo Alto down the street from Steve Jobs, and in my 7 years of global travel in 32 countries.
And 11 one-woman exhibitions in the Bay Area.
I've led programs at Apple, Stanford, Intel, University of Hawaii, and worldwide.
Here is how to claim your spot before it's gone.  Simply use this contact form to apply.
[contact_form]
Details:
This will be the only 3-day session in 2015 of Wild Dolphins and Photography I lead here on the Big Island so come on down and bring your bathing suit and camera.
Doesn't matter what kind of camera: high end model, point and shoot or phone camera.
Spring is the best season for the dolphins as they like to birth their babies here in Kealakekaua Bay,
play and mate. It's the best show you'll ever see!
$995 for the 3 days of Wild Dolphin swimming, and one-on-one photo guidance with 3 nights lodging
or $500 without lodging.
Rooms are $75 to $200 per night, if you want to book your own room.
Only 6 amazing participants.
There is also camping available at Hookena Beach Park for an ultra low cost sleeping solution.
You need to get a camping permit on the Big Island. Manago Hotel has rooms for $40 to $75 per night, basic lodging in Captain Cook above Kealakekua Bay and outstanding pork chops in their restaurant.
Write me at [email protected] to be here for a Wildly Amazing 3-day Adventure
You can also join me on Kauai June 1 to 3, Photo Safari and Yoga Retreat here
Apply while you are on this page:
[contact_form]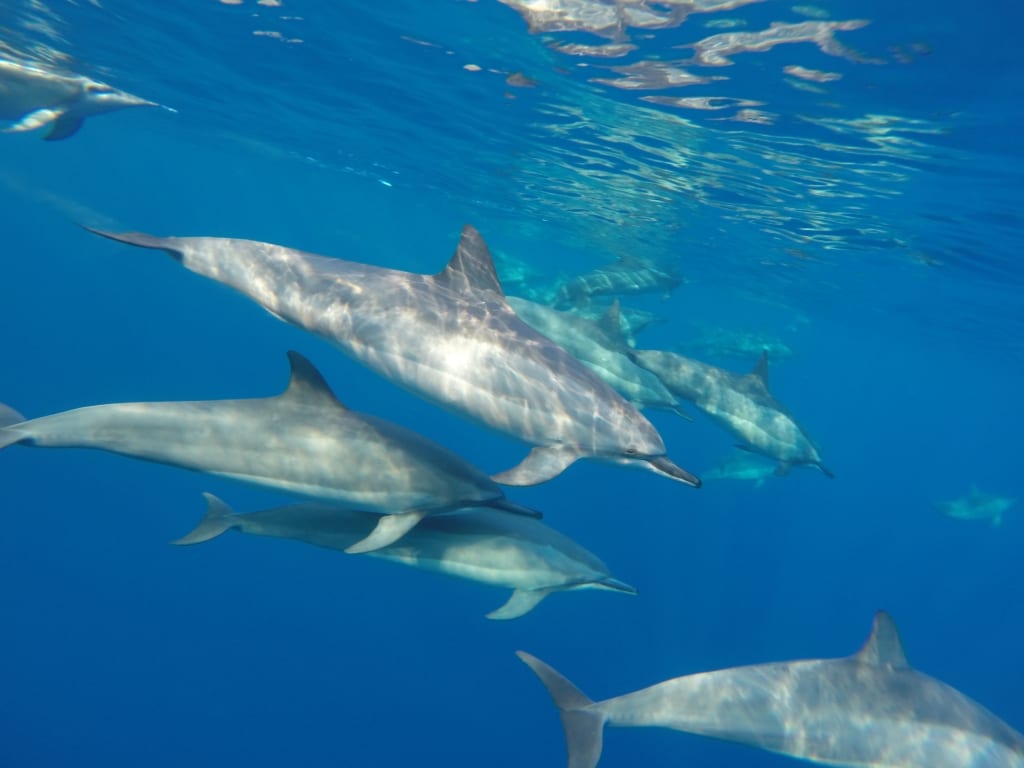 www.bartnikowski.com