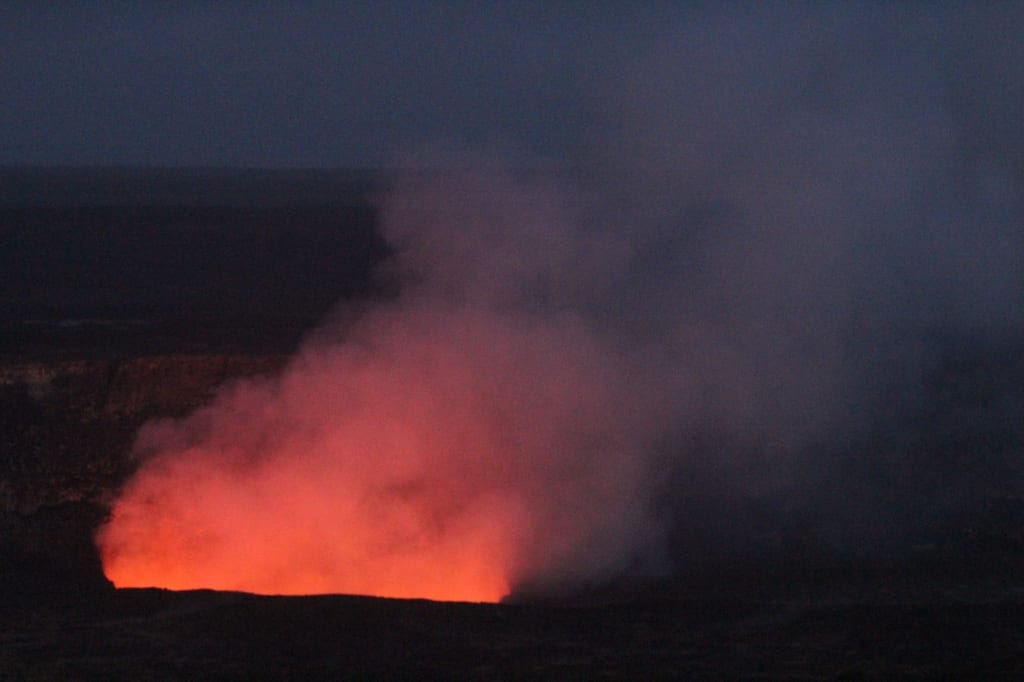 Don't leave the Big Island without seeing our volcano. 
Here's the hot pink glow from firey lava oozing under the earth.
Yep this is no Disney moment or photo-shopped illusion, this is the real deal.
No it has not exploded. It's been 4500 years (maybe 6000 years) so don't worry.
We live here and forget all the time that it could blast open again.
But lets just enjoy the lava tubes, Mauna Kea, and sublime snorkeling for now.
And the sunsets, don't miss any. Each one is spectacular.
I've been here for 4 months and have barely scratched the surface but here's my list:
Snorkeling at Kealakekua Bay or City of Refuge at Two-Step with the wild dolphins.
Sipping Kona coffee, it's grown here.
Beach frolicking.
Mauna Kea adventure to be above the clouds and see the summit.
Eating fresh mangos grown on the island.
Visiting lava tubes.
We live on rock hard lava! And that is why the farms are amazing here. Who knew that lava was fertile and fabulously rich in veggie and fruit nurturing?
Want to discover more about how to be a local here?
My latest issue of Vagabond Travel Photography Magazine, an app in the itunes store is now live…check it out here