The Easiest Way to Learn How to Get Amazing Photographs
in the Best Place in the World to Relax
April 14, 15, 16
Discover your joy and spirit on the Incredible Island of Oahu
Join me in Hawaii
You'll learn how to use your camera (any camera) and how to see light, choose the best angle, create kick-ass composition, and practice your timing.
I guarantee you'll get better photographs after shooting with me. 
Here's what retreat participants have said:
"It made me see in a new way."
– Satya, India
"I had an awesome time and learned so much!"
– Kristin, Germany
"You are a great teacher!"
– Michele Darby, Australia
"I learned more in 2 days with you than in 20 years of trying to figure it out."
– Becca Hamar, USA
You don't need a fancy camera. Bring your point and shoot, phone, or DSLR
Small group only. 4 people max.
Linda reveals her thoughts on learning how to take better photographs
Suddenly your body and soul will be set free on astoundingly vibrant Oahu,
in Honolulu where I am right now!
It is widely known that Hawaii is one of the most powerful places on earth.
You'll feel it as soon as you step off the plane.
Soft white sand and the pristine Pacific will infuse you with peace and well-being.
Exhilarating swims in crystalline turquoise water will jumpstart your spirit.
You can do it every day, It's like swimming in silk.
We'll be doing yoga every morning in the lush beauty of Kapiolani Park steps from Waikiki Beach with a drop dead view of the turquoise water.
"It is the best practice for finding that most tender, gentlest, softest
part of your self and restoring health."
– Diana Celeste, Guatemala
"My body feels good, my mind feels good – I feel so empowered!"
– Yoon Leem, Belize
"I feel energized"
– Eva, Spain
After our kundalini yoga session, we'll be shooting and learning how to see light and get photographs that will astound your friends.
You'll also get a great shot of your self in our people shooting sessions.
If I was doing a portrait for a client it would be $500.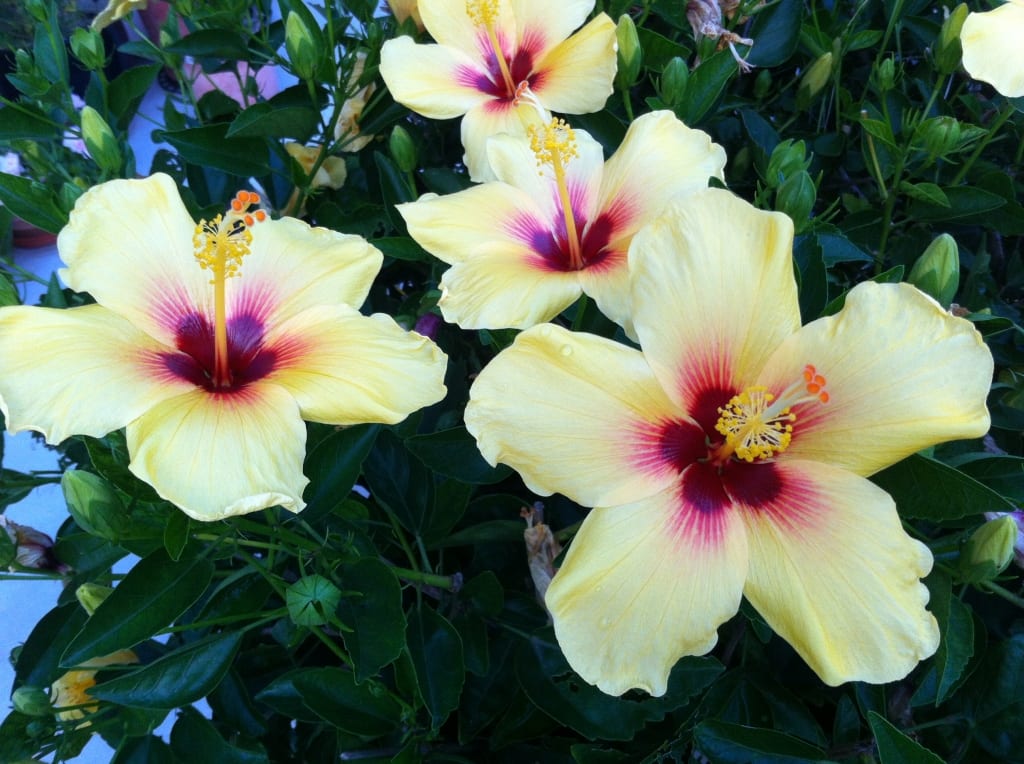 You'll receive expert advice and tips on your work; what you are doing that works in your photographs and exactly how other photographs can be more amazing so you have practical advice on how to shoot better right now.
You will return home knowing how to shoot better to get the results you want.
Heaps of one-on-one private attention in a bird sanctuary setting by the sea.
You'll have time to relax, swim, walk, shop and spa. It's easy to get around here in Honolulu, walking from the Queen Kapiolani Hotel will get you to the beach, shopping and park in 5 minutes.
Don't miss this, you'll be astonished how just being here
will quiet your mind and inspire your soul
Photography and Yoga Guidance 
April 14, 15, 16
$500 for all yoga and one-on-one photography guidance
My private photo safari sessions are $300 and
$100 a session for private yoga instruction
Yoga is optional if you would rather sleep in!
Soak up the serenity and creative empowerment for a lot less cash.
Escape from what ails you and give yourself new life and energy.
Exclusive and private.
Get recommendations on lodging, transport, activities, spa treatments, paddle boarding, surfing and sightseeing.

You want to extend your stay? Great deals on fun North Shore activities, see the gigantic waves in Pupukea, visit the center of surf culture in Haliewa, and enjoy organic farms, a drop dead amazing coastline and stunning vistas.
You'll walk away from this trip with renewed purpose and peacefulness. Guaranteed.
Or you may want to travel the world and never go home, I'll show you how to do it.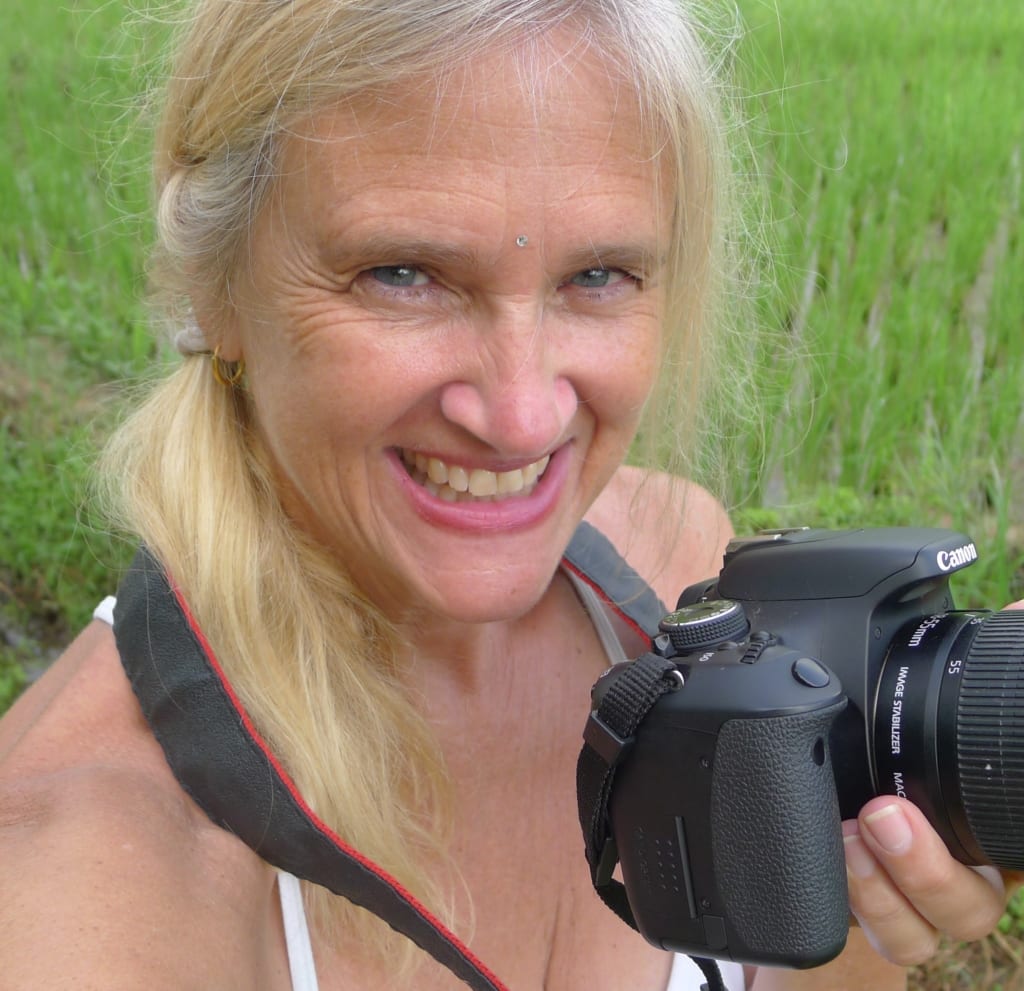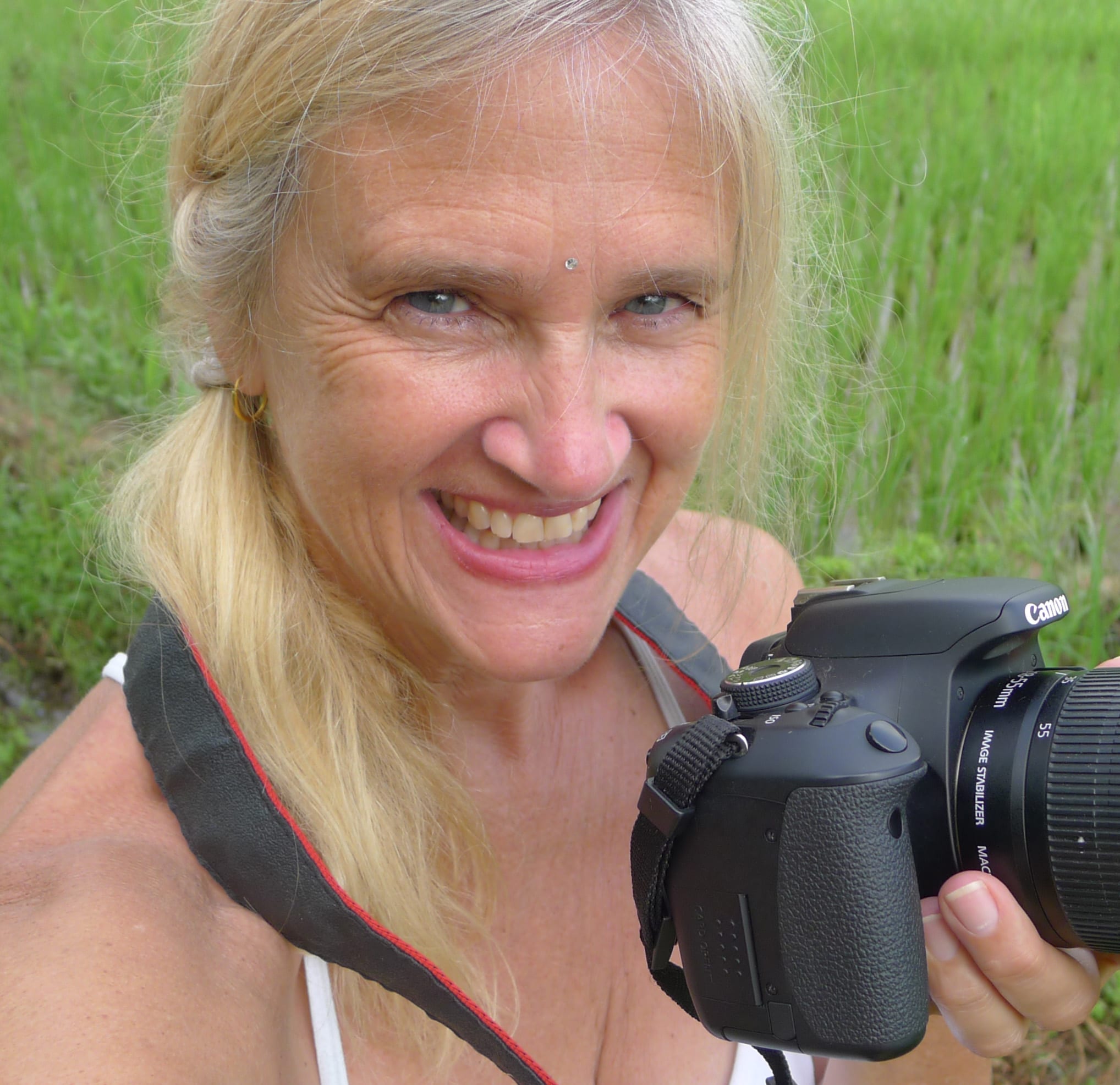 Who am I?
I'm an author, award-winning photographer, mother, yoga instructor, app publisher, and CEO of fun.
I've been traveling and teaching for 7 years, after selling my belongings in the heart of Silicon Valley to live my dream and discover the world.
You can read about it on my app in the itunes store for ipads and iphones on how to be a location independent entrepreneur and have an amazing life. 
I've had my own business for a quarter of a century in Palo Alto, California, down the street from Steve Jobs.
Yes I've been a veteran pro for decades and have the expertise to guide you into taking the best photographs you've ever captured.
I've led programs at Apple, Intel, Stanford University and worldwide. You'll benefit from the tips I learned earning $500 an hour shooting in Silicon Valley.
Join us, it's guaranteed you'll change your life, be amazed, learn how to take better photographs, feel more healthy, and jumpstart your energy.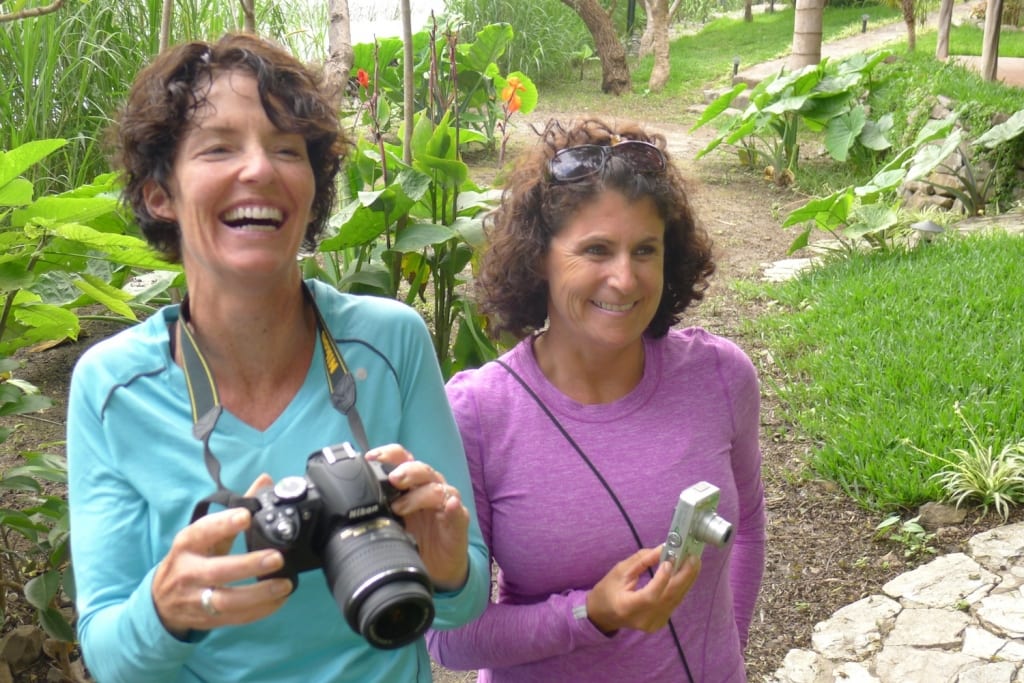 Here are the benefits and reasons you can't miss this:
1. Oahu has the freshest air I've inhaled in 31 countries worldwide.
2. The cleanest water I've ever floated in, it's pure salty goodness and astonishingly pristine.
3. The sacred energy of Hawaii is real. There is no place like it on earth.
Come and find out for yourself.
4. The best food ever as I now know the good places to eat, including farms, grocery stores and markets, that meet my zesty standards of remarkable quality.
5. Guidance and inspiration on yoga, meditation, photography and expressing your most creative and amazing self.
Doesn't matter if you've never picked up a camera or done yoga before. 99% of it is showing up. You don't need a fancy camera either.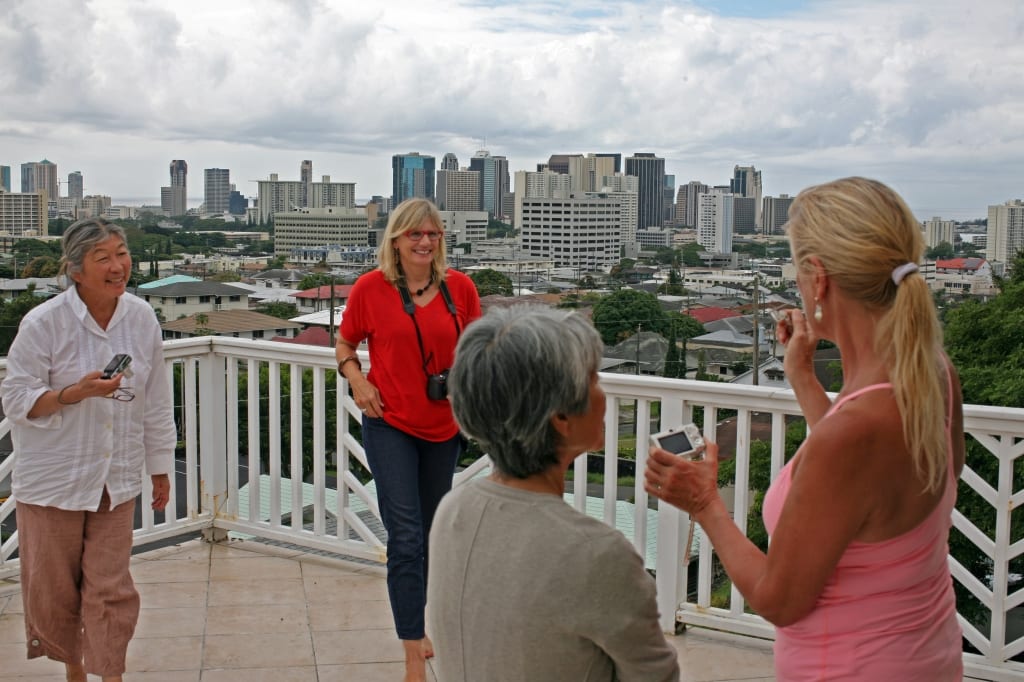 Here's what you need to bring:
Your enthusiasm
Bathing suit and clothes for yoga
Camera: point and shoot, phone, or DSLR
Charger, cords, cards and case for your camera to protect it
Sandals, flip flops to get wet
Yoga matt if you can
PS It's guaranteed that you'll love being here.
Ask me anything about the 3-day retreat and how you can be a part of it.
Queen Kapiolani Hotel in Waikiki is the best deal in town for lodging. And you can walk to eat, swim, shop, surf, and see the sights.
More accommodations? Kindly write me
There are 2 spots available.
Suddenly you may find your self in paradise.
Big Love,
Mary
mbartnikowski@yahoo.com
808-542-4566